Support, Installation & Training Program
HCS Service and Support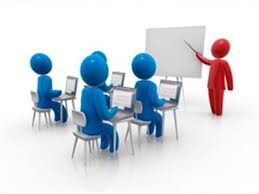 Selecting HCS as the network supplier assures the best service and support available today.
An HCS certified installer will design, install and thoroughly test the system. All test results and documentations will be submitted to the HCS experts for evaluation. Upon approval, the HCS will issue the Century™ Lifetime Warranty Certificate that insures the performance of the system for its entire lifetime. HCS experts can also maintain all system moves, adds and changes, to ensure it operates as it should throughout the system's lifetime
Installation and Training Programs
Even the best cabling system, designed by the best engineers, can fail if improperly installed.
For this reason only trained and certified professional are allowed to install the HCS components and to grant the Century™ Lifetime Warranty Certificate .
The HCS Training Centers are geared to provide in-depth installation seminars which include comprehensive training and rigorous tests. Only these experts who pass the final exams are allowed to become Certified HCS Installation Partners (CHIP).
All certified installers are required to constantly keep up-to-date on the latest HCS products and systems by undergoing compliance training on an annual basis.
Goals of The HCS Training Program (HTP)
The HTP is a comprehensive training program, designed for people with an adequate background. The HCS program includes a basic training and a constant updating program. This ensures superior workmanship, outstanding network performance and data integrity when HCS Networks are specified.
The basic training starts with intensive course in which participants learn how their installation practices can maximize the performance of the HCS physical layer components in voice, data, and video networks.
All HCS certified installers must participate in annual updating training and product education to retain their certificates. These updates cover new products, applications, sales tools, training options, and other updates.